Please select an area:
Full time
Part time
Hourly Rate: £8.37 day, £9.62 Evening, £11.06 Weekends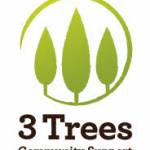 Website 3 Trees Community Support Ltd
We'd like to give you £250. Join our team to receive your cash bonus!
Other benefits include a private health scheme, refer a friend payments (£200) and full paid training.
Do you want to join a fun and flexible professional organisation with great rates of pay, benefits and career progression? Are you looking for a new challenge but are worried you don't have enough experience? Are you available to work any of the following shifts - days, evenings, sleep ins, wake in's or weekends? If yes read on . . .
Driving Licence and own vehicle essential. Hourly Rate: £8.37 day, £9.62 evenings and £11.06 weekends. Various shifts are available, including days, evenings, weekends and sleep-ins Part time – Full time hours are available. We are determined to provide the best quality support to people with learning difficulties. We are looking for support workers that can deliver person centred care, maximise independence and promote opportunities within leisure, employment and education.
The Role:- To support adults with learning difficulties, delivering individualised services and promoting opportunity. – To assist with providing personal care and support with domestic tasks. – To assist with an individual's daily needs promoting independence and positive based outcomes. – To adhere to the values, ethos and philosophy of the organisation.
Provider Details:
We are a unique company with strong ideas. Everything that we work towards bears the imprint of our ethos, values and philosophy.
We have total clarity of who we are and how we do things and aim for our employees to understand and promote our philosophy to others within our company and profession. This allows us to remain genuine in our objectives and to meet the high demands that we place upon ourselves. Regardless of our competitors, we are committed to providing a quality service and continuously seek new ways of bettering ourselves and the lives of others.
Our services should be considered special. 3 Trees and its customers expect quality results from the services that we provide. To achieve this, we rely on a consistent and hard working staff team that are willing to go the extra mile.
About you:
The Person:- You need to be enthusiastic, committed and demonstrate good verbal and written communication skills. - Experience to a similar role is desirable but not essential as full training will be provided. - Qualifications are not essential. You will need to be able to adapt and remain flexible, being able to work evenings and weekends when required. - It is essential that you have held a full UK driving licence and your own vehicle
New Starter Benefits:
Paid DBS check
Paid induction