Please select an area:
Part time
Volunteering opportunity
Hourly Rate: £8.21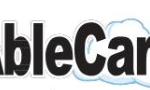 ablecare homes
We are recruiting temporary staff to help provide cover during the COVID-19 outbreak in order to provide continuity of care for our residents. If you are unable to work in your normal job due to business closure and wish to apply please complete our job application form. We will provide special training and provisions for workers from other professions at this time.
We are also looking for volunteers who may be able to spend some time helping residents due to our teams being affected by school closures or staff sickness with this illness. If you might be prepared to assist us e.g. assisting with their meals / drinks / washing and dressing etc or with cooking or cleaning we would be very pleased to hear from you.
Contact our office number: 01179568117
Provider Details:
AbleCare Homes is a South West, Bristol based family run residential care home company set up in 1983, which was when we established our first care home, Belvedere Lodge. Since then the company has expanded around the South West and Bristol and now offers the choice of six professionally run care homes.