Please select an area:
Part time
Hourly Rate: £11.72 - £12.69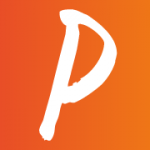 Adoption West
Job description
Part Time 18.5 hours per week/Fixed Term for one year.
Adoption West is a regional Adoption Agency and registered Voluntary providing adoption services for Bath & North East Somerset, Bristol, Gloucestershire, North Somerset, South Gloucestershire and Wiltshire Councils. Adoption West operates out of 3 hubs across the region, with offices based in Bristol, Gloucester and Trowbridge
This is an exciting time to join Adoption West as we build on our first year of operation and progress our commitment to improve performance and develop innovative best practice. We are looking to recruit two FTE Support Workers:
Bristol Hub Office – supporting adoption support services for families in the Bristol and North Somerset areas. You will need to be able to travel around the region and so must be able to drive and have access to your own vehicle.
Main Duties
The Support Worker post provides essential support to the Adoption Service activity. The tasks that you will undertake includes letter box and direct contact between adoptive families and birth families, direct work with children and young people, and assessment information gathering. You may assist with the home finding process by completing profiles of children who enquire an adoption placement. The support given by this group of staff is essential to the Adoption Support SW task. They are often the first point of contact for calls to the teams, providing a supportive responsive to adoptive families on a range of issues, they take referral details, enter onto appropriate IT systems and pass to the Adoption Team Manager /Deputy Team Manager
You will need:
A levels / National Diploma or equivalent experience/skills.
Ability to prioritise tasks and work on own initiative against deadlines
Excellent written and verbal communication skills
Proven negotiation skills especially when working with customers who may be upset and stressed
Self-sufficient in planning and organising own work, including recording, storing and retrieving required data and information
Aware of Government initiatives in relation to Adoption best practice and procedures. To be an active team player by contributing to the development of the service, ensuring the customer is always at the centre of such development
Good I.T. skills
Fluent in English
Adoption West:
Is an organisation with a wealth of experience and has a learning culture, committed to enabling the post holder to grow and develop in their role.
Provides support through supervision and training
Welcomes applications from newly qualified social workers
Offers flexible working arrangements, including job shares
Provides a Local Government Pension Scheme and access to the Child Care vouchers scheme
If you have the experience, skills, knowledge and enthusiasm we are seeking and are looking for a new challenge then we look forward to hearing from you.