Please select an area:
Flexible hours
Full time
Part time
Hourly Rate: £9-10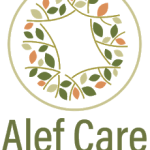 Website ALEFCARE LTD
At Alef Care we care about who you are.
We take the holistic approach to care.
Our compassionate care encompasses physical, psychological, social and spiritual needs. We're passionate about ensuring you and your loved ones receive respectful, dignified home care that is completely personal to you.
Our vision is wide-ranging for a small home care business. It encompasses treating our clients and staff as a valued family member, providing leadership and growth training for all our staff and contributing to a holistic community that cares for all its members. Developing our employees and local community is key to our ethos. We provide Care Certificate training, support with career progression, employ local staff and support local initiatives to support the elderly and disabled. We employ a multi-cultural workforce, speaking most of the community languages prevalent across Bristol.
Qualifications:
English level 2, 3
Provider Details:
We aspire to create a sincere and holistic domiciliary care, excellent staff development and build communities that work for everyone."
We believe we all deserve to continue to live our lives in our homes and communities with the people we cherish and the habits we love! Aging and complex needs shouldn't change that. Alef Care was built on this idea of supporting you and your family to continue your life as you wish it to be. You're in control. We're just a helping hand.
About you:
We will liaise with healthcare professionals to ensure that our care is centred on fulfilling all care needs and our Alef Care carers are specially trained to provide the highest standards of care for a variety of medical conditions. We're dedicated to supporting you and your loved ones in any way you need.
New Starter Benefits:
Free uniform
Is this a home care job?:
Paid Mileage to cover your fuel costs