Please select an area:
Apprenticeship opportunity
Full time
Part time
Hourly Rate: £1543 - £2212 per month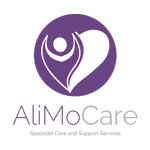 Website AliMo Care
Did you know that up and down the country, 365 days 📅 a year there's an army of professional smile makers who spend their days working in the most amazing job role where one of their most important responsibilities is to make people smile. 🙂
Our fun, and thoughtful army of smile makers, are really part of a special task force of Santa's🎅 secret smile workforce who work all year round. Now we aren't really supposed to tell you that bit, but 🤫 as it's approaching the time of year when Santa's part time smile makers AKA 'The Elves' 🧝🏼‍♀️ get all the attention, we thought it was about time to tell everyone that you don't have to wait until Christmas 🎄 to make people smile 😀 because there are amazing opportunities to join the secret Santa workforce at any time in the year, and to experience that 'feel good factor' of knowing that YOU make people smile 😃 everyday and that you have made this difference all year round.
Our Smile Makers are special people. They are at the forefront when it comes to providing exceptional customer service – and they take great pride in doing so. Every day, they enrich lives – by making people smile, making a difference and by delivering person-centred care that means our clients feel safe and supported, and can continue living safely, and as Independently as possible in their own homes.
Being a professional smile maker isn't for everyone. We don't have the same budget as the Elves which means that you won't get to borrow Rudolph and his Sleigh 🛷, but we will pay you a generous mileage rate to use your own car, and unlike some other smile maker teams, we will always pay 💷 you a fixed salary from your first to your last smile 😃 visit, even if you haven't had many people on your smile maker list that day, which of course means that every month, you have the security of knowing exactly how much is going into your bank account.
We aren't allowed to share everything about joining our team here because we are bound by the North Pole Secrecy Agreement so, if you want to find out more about how to become part of our secret workforce and how you can spend every day making people smile please visit our Facebook page where you will find out a little bit more about us. www.https//www.facebook /alimocare
If you prefer, you can also call us on 0117 9571195 during office hours and speak to some of our smile makers who will tell you more about this special role.
Oh and as it's almost Christmas we are offering you a special gift if you join us before December 18th, and bonus of £100 if you join us before the end of January 2021 🎄
You'll see from our photos that our smile maker workforce like to challenge the elves once a year to a uniform contest. Of course, our fantastic team always beat them hands down. 🏆
NB: You don't have to celebrate Christmas to become a Professional Smile Maker. 😃
Other Smile Maker Benefits:
💷 Pay rise on completion of initial training.
✅ A fixed salary
💰 Overtime available
🚗 All travel and wait time is paid at usually hourly rate.
⭐️ Double and Time & Half Bank Holidays.
🚗 Generous mileage allowance.
⚖️ Guaranteed Hours & Zero Hours contracts available to suit you.
👩🏻‍🎓Full training starting with a comprehensive paid induction
🙋🏻‍♂️ Ongoing opportunities for development
☎️ 24/7 support from office and on call team
⛱ 28 days paid holiday pro-rata
🥂 Your birthday off as an additional paid holiday day
👵🏻 Pension scheme
🔵 Free sign up to Blue Light Club
🏆 Bonuses
🧑🏼‍🏭 Free Uniform
📃 Free DBS
📞 Free telephone counselling service
✅ Immediate start & fast track training available for the right applicant(s)
Provider Details:
Rather than tell you about us, we have shared a testimonial from one of our team members:
Carer Testimonial
"Hi Ali i really do like it here and I am feeling the best I have felt in so long. You make me feel so valued, like I am a real person, that I matter. I have not had that for a very long time so I just want to say big Thanks personal to you."
About you:
You may already be a professional smile maker or carer; perhaps you've cared for a relative. Or you might be someone with the desire to make people smile, and to make a difference with the empathy, respect and caring nature we look for, who wants a more rewarding career.
With our in-house training, and job shadowing for new smile makers, and the help we give you to achieve diplomas there are lots of opportunities for you to develop. Many of our smile makers have gone on to develop their careers with us, moving into senior care and management roles.
You will need to have access to your own motorised transport, and be available to work shifts between 07:00-13:00 and / or 17:00 - 2200 with alternative weekends. In return we offer a competitive salary, and many other benefits as listed below, alongside the feel good factor of knowing that each and every day, you will go to work and genuinely make people smile 😊
New Starter Benefits:
Free uniform
Paid DBS check
Paid induction
Is this a home care job?:
Paid Mileage to cover your fuel costs
Paid travel time between calls