Please select an area:
Full time
Part time
Hourly Rate: £16.95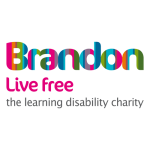 Website Brandon Trust
Develop your social care career at Brandon Trust. We exist to enable children, young people and adults with a learning disability, autism or both to live life in the way they choose; we provide high-quality, individualised support to around 1,600 people.
Delivering excellent quality and outcomes for the people we support is at the heart of everything we do and as a locality manager you'll be instrumental in ensuring our high standards are met. Based in Bristol you'll manage some of our existing services and the development of new services.
You will be the registered manager of services supporting children or adults and the services may be registered with CQC and / or OFSTED. We provide supported living services, and residential support in nursing homes, employment support, young people's outreach and services provided in day centres.
You'll have the autonomy to be creative and develop services to meet individual outcomes and be part of a strong, motivated team of locality managers.
About the role
You'll manage a range of services and may also have responsibilities in the wider region. You'll be managing services supporting people to achieve a range of outcomes and will have a wide range of skills and experiences to draw on as well as good networking skills to ensure that you and your teams have the skills and support they need.
As an inspirational leader you'll offer direction, support and advice to your teams and coach them to develop new skills. By providing regular supervision and effectively deploying resources you'll ensure that the services offer excellent support and care. Managing financial and other resources effectively in-line with budgetary constraints, you'll ensure we comply with all relevant legislation and quality standards.
Provider Details:
Brandon Trust exist to enable children, young people and adults with a learning disability, autism or both to live life in the way they choose.
We do that by providing high-quality, person-centred support that focuses on enabling each individual to achieve their dreams and truly live free.
About you:
You'll have experience in a relevant social care management position and knowledge and experience of either adult support living services, nursing and residential services or children and young peoples services as well as appropriate or transferable specialist knowledge; for example NVQ4, RMA or Registered Professional Qualification. Flexible and resilient, you'll also hold relevant social care and management qualifications.
You'll need a full driving licence and be able and willing to use your own vehicle on business for which mileage expenses will be paid. There is also a requirement to participate in an 'out of hours' on-call rota.
We provide a range of benefits.
Open to internal and external applicants, the adverts will close on 31 January 2021. 
Successful applicants will require an enhanced DBS check.
We are an Equal Opportunities employer and welcome applicants from all sections of the community.
New Starter Benefits:
Paid DBS check
Paid induction
Is this a home care job?:
Paid Mileage to cover your fuel costs