Please select an area:
Part time
Hourly Rate: £10.33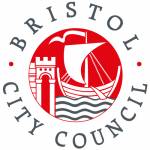 Bristol City Council
Are you caring, reliable, motivated and enthusiastic? Are you looking for a job which is rewarding, flexible and lets you help those most in need? We have opportunities to join our Reablement Support teams. Intermediate Care and Reablement provide a service for people in their own homes, to maintain health and independent living as far as possible.
We currently have 3 posts available working part time, 21 hours per week, 29.75 hours a week or 35 hours a week, in the East and Central Reablement Team.
We're looking for kind, caring and compassionate people who really want to make a difference to join our Reablement teams.
Our teams work with people who have had an event, such as an illness or fall that has affected their confidence and ability to carry out activities of daily living. We work with people for a short period of time (usually up to 42 days) to regain the ability to do some or all of the things they did before. We provide support to individuals within their own homes, and in alternative community settings to promote maximum independence in accordance with reablement plans and involves working closely with the occupational therapist on the teams.
You will need to have NVQ/QCF level 2 in Care or be willing to undertake this, or have equivalent demonstrable experience. Effective communication skills are key as this role largely involves face to face work with vulnerable adults as well as communicating with allied health professionals and other agencies. You'll need to work effectively as part of a team, and to be able to work without direct supervision and be self-reliant. A current driving licence and provision of a motorised vehicle is essential for this post, therefore business insurance will be required.
In return we provide:
•A regular working pattern to include evenings and weekends.
•Great rates of pay with enhancements for bank holidays.
•A full induction and on-going training relevant to the role.
•Benefits of being employed by Bristol City Council including: mileage allowance, paid holidays, pension.
•Support to complete QCF Level 2 in Care.
•The cost of your DBS Check.
•Uniform.
Morning shifts 21 hours per week either 08:00 – 14:00 or 07:00 – 13:00.
Evening shifts 21 hours 16:00 – 22:00.
Split shifts 29.75 hours per week 08:00 – 12:30 and 17:00 – 21:00.
Split Shift 35:00 hours per week 08:00 – 14:00 and 17:00 – 21:00.
All opportunities will include Bank Holiday and alternative weekend working.
Please note that this role is subject to an Enhanced DBS Check.
For further information contact Catherine Jury on 0117 903 6264.
New Starter Benefits:
Free uniform
Paid DBS check
Paid induction