Please select an area:
Part time
Hourly Rate: £11.41 - £12.35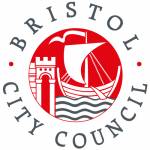 Bristol City Council
An exciting opportunity has arisen for a Family Support Worker to join the Pathway Decision Team. This is a fast paced, high turnover and City wide Social Work assessment team Based at Bridewell Police Station, BS1 2AA. We conduct enquires and short term assessments to identify the level of concern for children and young people, and support required to meet identified needs.
14.5 Hours Per Week Part-Time (Wednesday to Friday, hours within these days can be agreed with the Team Manager, but will include 5 pm finish /4.30 pm on Friday, due to the need to see children and young people after school hours).
The team triages referrals received from First Response (single point of entry team), completing further enquiries and Single Assessment Framework (SAF) assessments in order to determine whether the children and family can be supported by universal or targeted services; or whether a referral to Families in Focus, or Social Care is required.
You will join a supportive environment within in established team comprising of; Team Manager, 9 Social Workers, one part-time equivalent Family Support Worker, and administrative support.
You will support Social Work assessment, both by completing telephone enquiries; and conducting direct work with children, young people, and their parents and carers. You will also work under the direction of Social Workers and Team Manager, to complete enquiries on the Duty Desk; contacting parents and carers, and partner agencies such as School and Police, to identify the level of concern for children and young people, and what support may be required. Working directly with children, young people and families, you will gather their views and wishes to support Social Workers assessments. Most home visits would be completed in conjunction with Social Workers, but some lone work in family homes will also be required.
You will have excellent communication skills, a high standard of written work, IT capabilities, a good understanding of support services available to children and families; and will be able to travel across the City, in order to visit children and families in their homes.
Join us and you will receive a rewards package including membership of the Local Government Pension scheme, and a generous annual leave allowance. In addition you will be working in a supportive environment where you will have the chance to make Bristol a better place and contribute to its future.
The Pathway Decision Team is based in a Police station, and as such, the successful candidate will be required to pass advanced Level 2 Police security checks. Police vetting includes background checks on yourself, and all people who reside within your family home over the age of 10. For Police Vetting to be carried out the applicant must have resided in the UK for a continuous period of 3 years minimum, and have a 3 year minimum checkable history immediately prior to the date of their application. Applicants must be living in the UK free of restrictions at the time of application, or must be entitled to do so.
If you wish to discuss this job role further, please call Nicky Roberts, or Kumeshnie Kisten, (acting Pathway Decision Team Managers on a job share basis), on: 0117 3574492
New Starter Benefits:
Paid DBS check
Paid induction