Please select an area:
Part time
Hourly Rate: £9.55 - £9.74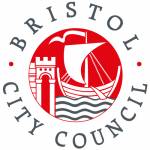 Bristol City Council
Do you want to make a difference to children and families?
Are you passionate about working in partnership with parents and other agencies to ensure the best possible start for the child?
We have 5 small friendly teams located across South Bristol all managed by the children centre hub in Knowle west. Each team provide a range of activities and services for children under 5 and their parents including groups and one to one support in their community.
All posts will receive relevant Training to the role.
Hours: 22 hrs or 26 hrs per week over 4 days.
Interviews for these posts will take place on Thursday 3rd October
We are looking for enthusiastic family support workers who can support children & families in group situations. The post holder will plan, run and review groups in various locations such as stay and play and child health clinics. This person must be knowledgeable about child protection and health & safety issues that arise in daily situations. You will need to be a confident & able communicator both verbally & writing. This role is ideal for a person with a passion to extend their experience in family support. Training relevant to the role will be given.
New Starter Benefits:
Paid DBS check
Paid induction