Please select an area:
Part time
Hourly Rate: £11.41 - £12.35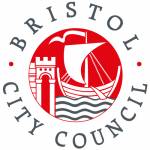 Bristol City Council
An opportunity has arisen for Family Support Workers within East and North Bristol Children's Centres.
East: 30 hrs AYR permanent
37 hours AYR maternity cover (starting 1/9/2020)
North: 2, 37 AYR hours permanent (Job share will be considered)
18 hours AYR maternity cover (starting 1/9/2020)
The role will involve working with the Family Support Team across either East or North Bristol according to the needs of the area and local priorities. Children's Centres offer all families and children unique experiences to enable them to reach their full potential.
You will need to have an understanding of all Children's Centres services as well as good interpersonal skills and flexibility, and be confident dealing with complex family situations.
You will need to demonstrate good organisational and written skills as well as a capacity to work under pressure, either as an individual or as part of a team.