Redland
Full time
Hourly Rate: £9.25 to £11.04 per hour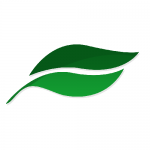 Website Freeways
As an Assistant Manager you will be supporting the Manager in the day to day running of a high quality service for the people we support in line with Freeways values. You will ensure the service is delivered in a way that puts people we support at the centre and promotes rights, choice, dignity and diversity. This support will be in line with best practice and meet appropriate regulatory, contractual and legal requirements. In the absence of the Manager you will take responsibility for the running of the service.
In return you will receive:
Competitive salary
28 days annual leave entitlement (including public holidays) pro-rata
Annual leave entitlement increases up to 35 days with length of service (pro-rata)
Excellent induction and training programme that exceeds industry standards
Opportunity to complete the Level 5 Diploma in Health and Social Care (if required)
Company sick pay
Company pension scheme
Life assurance cover of twice your annual salary (subject to rules of the scheme)
Family friendly/work-life balance policies
Free DBS check every 3 years
Occupational health provision
Free parking on many of our sites
Employee Assistance Programme – 24 hour access to a counselling and legal helpline
Qualifications:
The ideal candidate will have or be willing to undertake Diploma Level 5 in Health and Social Care and have experience relevant to the role.
Provider Details:
Freeways is a local charity that supports people with learning disabilities. We are a highly regarded provider of residential care and supported living services. The aim of our services is to support people to become as independent as possible by helping them make choices, learn new skills and make links with their local community. We fundamentally believe that all individuals should be treated with respect and supported to be valued members of our communities irrespective of their ability.
About you:
This exciting opportunity will involve a mixture of office based and support work. There is a requirement for flexible working including evenings, weekends and sleeps.
New Starter Benefits:
Paid DBS check
Paid induction