Please select an area:
Full time
Part time
Hourly Rate: £8.75 - £9.15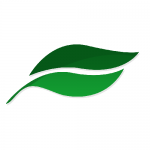 Website Freeways
Are you looking for an exciting and rewarding position working with and caring for people with learning disabilities?
We are looking for people to work with us as support workers with our friendly, compassionate and fun team at Susan Hampshire House, close to Yate Shopping Centre.
Our fantastic support workers are part of the team of key workers that we are all so proud of at this difficult time. Our teams are ensuring the people we support continue to receive the highest level of care and support during this national crisis.
If you are looking to start your career as a support worker, or if you are experienced in social care and looking for a change, please get in touch.
You will be supporting our residents and service users with life skills, cooking, personal care, enabling them to access the local community and assisting in our day and respite services.
Provider Details:
Freeways is a local charity that supports adults with learning disabilities. We are a highly regarded provider of residential care and supported living services. The aim of our services is to help people to become as independent as possible by helping them make choices, learn new skills and make links with their local community.
About you:
If you are compassionate and motivated, this could be the perfect role for you.
New Starter Benefits:
Paid DBS check
Paid induction