Knowle
Full time
Hourly Rate: £10.30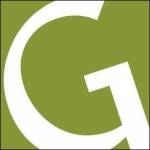 Website Guinness Care
Extraordinary times call for extraordinary leaders!
Our Care Assistants are some of the most important workers in society right now and we are looking for a Senior Care Assistant to lead our Bristol Care at Home team to enable us to provide the highest quality of care to some of the most vulnerable people in our communities
As a Senior Carer you will be responsible for liaising with our Care Workers regularly to ensure that they feel supported in their roles. You will conduct observations, supervisions, and work alongside the Care Coordinator to monitor staff performance and wellbeing, as well as conducting annual performance reviews and helping us to formulate Personal Development Plans to grow your team using individuals' strengths.
At Guinness Care, we see out teams as our 'work family', so you'll need to be positive, motivational, and sometimes think outside of the box. You will be the first port of call for any care staff, so we would expect you to spend 95% of your time in the field, building relationships with staff and customers.
If our Care Assistants aren't supported, then they can't support our customers, so it will be part of your role to assess staff needs, whether that it is coaching, feedback, or a health & well-being need.
You'll also be the first face that our customers see. You will conduct initial visits to customers to assess their needs and work alongside them and their families to design a Care Plan that caters to their needs in a way that works for them individually.
Person led care is at the heart of what we do at Guinness Care, so we will also ask you to regularly review every candidate's Care Plans so that the service that they are receiving is always appropriate for their needs at the time.
Excellent rate of pay £10.30 per hour PLUS travel time between visits
Paid mileage (30p per mile)
Full time, permanent contract (40 hours)
Pension and life cover
Paid induction programme and on-going training to support with personal development
Recognised RQF/NVQ qualifications in Health and Social Care (funded by us)
Free DBS and uniform/PPE
£250 refer a friend scheme (with no limit)
Reward Schemes including discounts with local retailers plus more….
Provider Details:
The most important thing for you to know is that Guinness Care is a not-for-profit organisation, so we are a little bit different. People are at the heart of everything that we do. We believe that the best way for our organisation to grow is for our people to grow their skills, so we will ensure that you have a Personal Development Plan and that we are always helping you to achieve your next goal.
About you:
You might be an experienced Senior Care Assistant, or an experienced Carer looking for your first step into management. We can offer you the support and development to become a successful Senior Care Assistant, you just need to have the right attitude, behaviours, and a passion for delivering great care.
Above all, we're looking for kind and caring people who want a job where they can really make a difference to people's lives. You'll also need:
• To be available to work shifts between 7am-2pm and 2pm-10pm, including alternate weekends
• Have a full UK driving licence with access to your own vehicle
• Good written and verbal English communication skills
• Minimum of 2 years providing care experience
• A level 2 RQF/NVQ qualification in health and social care (or currently working towards)
New Starter Benefits:
Free uniform
Paid DBS check
Paid induction
Is this a home care job?:
Paid Mileage to cover your fuel costs
Paid travel time between calls