Filton
Flexible hours
Full time
Part time
Hourly Rate: £10,98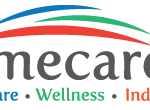 HOMECARE4U
Free Training
Flexible Hours
Supportive Team
Paid Holidays
We are currently seeking Support Workers, Full time or Part time for a new supported living service in the Fliton/Southmead area.
Tasks as a support worker:
Deliver health care tasks to support the hygiene and the general wellbeing of clients.
Deliver person centre support to help clients achieve their goals.
Perform a range of household tasks with clients such as cooking meals, cleaning and shopping.
Assist clients in the community such as, attending leisure centres, events and cultural buildings etc..
If you possess all the necessary skills and have a passion for improving the lives of others, contact us on 0117 329 2018
Homecare4u is a Equal Opportunities Employer. We are committed to equal opportunities and it is our policy that no applicant should receive more or less favourable treatment on the grounds of race, nationality, colour, ethnic or national origin, age, sex, marital status, sexual orientation, religion, creed or disability.
Qualifications:
Experience preferred but not essential as Training in all areas of work will be provided.
Driving licence, preferred but not essential
Provider Details:
We provide a range of supported living packages with in Bristol. Our clients are primarily younger adults with Learning disabilities and mental health.
Our Care and Support Workers provide a wide variety of services, as required, to meet the needs of individual clients. The services offered fall into four main areas:
Personal care
Mobility
Household tasks
Social interaction
Lifestyle advice
Our vision
Homecare4U aims to provide a high standard of support that will enable our individuals to live safely and comfortably in their home, whilst maintaining their dignity and privacy. We promote the personalization agenda through its policies and practices. It is our aim to help our individuals achieve the best possible quality of life whilst maintaining their independence.
Mission Statement
Homecare4U services embed the 'Putting People First 'vision into its policies and practices in order to ensure individuals are able to live independently and have a complete choice and control of their lives.
About you:
we are looking for our staff to be flexible, able to work shifts including alternative weekends.To have a strong desire to have a positive effect on people with disabilities and a commitment to supporting and promoting person centred support. Personal qualities of resilience, empathy and self confidence. Excellent oral and written communication skills.
Is this a home care job?:
Paid Mileage to cover your fuel costs