Please select an area:
Full time
Part time
Hourly Rate: £9.30 - £10.80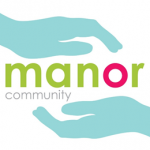 Website Manor Community
Manor Community are looking for Domiciliary care workers to join our amazing team.
Skills for Care Accolades 2019 Winner – BEST EMPLOYER!
Do you feel that:
– Care organisations should MENTOR staff and clients to be the best they can be?
– Care organisations should be ACCOUNTABLE for what they do?
– Care staff should help NUTURE clients by listening and caring?
– Care companies should help develop staff's careers?
– Care companies should RESPECT clients and staff?
– Care leaders should involve everyone in developing their organisation?
Provider Details:
To support people with learning disability, mental illness and older people to enable them to lead as independent a lifestyle as possible. The work will involve a programme of personal care and household management that is personalised for each person being support in the form of a Care Plan. In so doing the worker will observe and respect the service user's dignity, privacy and independence. We expect all individuals working with us to respect the organisations Values and pay attention to our vision and mission statements.
About you:
Genuine interest in working within a caring environment
Team Player, reliable, good communicator.
Behaviour with and values: honesty, respect, professionalism, human rights and dignity
Previous experience in support or care
For Domiciliary care work – Car and Valid Licence and Insurance
Commitment to our Values, Vision, Mission and Principles
Comfortable with lone working
Commitment to our Values, Vision, Mission and Principles
Is this a home care job?:
Paid Mileage to cover your fuel costs