Please select an area:
Full time
Part time
Hourly Rate: £9.50 - £10.75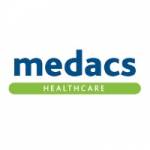 Website Medacs Healthcare
•Annual bonus scheme of up to £500.00 per anniversary start date (T&C's apply)
•Support through registration, interviews, training and into your new role
•Regular clients
•Free uniform
•Full and part-time hours available
•Work-based pension scheme.
•One of our newest additions is our mobile technology, which will support you in your daily role, removing unnecessary paperwork, timely processes and enabling you to do what you do best – providing outstanding care to people in their own homes
Are you looking for a rewarding job? Well a Care Assistant role could be what you are looking for.
Salary: £9.50 to £10.75 per hour, plus 35p per mile
If you're a compassionate and caring individual who has ever considered a career in care, or just a part time role to support your lifestyle, get in touch with the Medacs Healthcare, Homecare team in Bristol to discuss how we can support you into one of the most rewarding jobs available, where you can really make a difference to people's lives.
The role covers North and South Bristol.
What does the job involve?
You'll be responsible for promoting dignity and respect through person-centred care to clients within their own homes, enabling them to live an independent life. This may include personal care, meal preparation, some domestic tasks and support with medication.
We also encourage you to spend time talking to the person you're taking care of to truly understand their likes and dislikes, making them feel as comfortable as possible.
Desirable Requirements: Some care work experience
Essential Requirements: Proof of right to work in the UK, Drivers with access to a car with good flexibility and availability
Join Medacs Healthcare today and you will benefit from:
Annual bonus scheme of up to £500.00 per anniversary start date (T&C's apply)
Support through registration, interviews, training and into your new role
Regular clients
Free uniform
Full and part-time hours available
Work-based pension scheme.
One of our newest additions is our mobile technology, which will support you in your daily role, removing unnecessary paperwork, timely processes and enabling you to do what you do best – providing outstanding care to people in their own homes.
Find out more
We pride ourselves on our ability to be flexible, responsive and respectful – truly valuing our care staff and clients. So, if you are keen to make a difference to people in their own homes, please apply today on 0117 9506027 or email bristolhomecare@medacs.com and one of our friendly team members will be in touch.
We aim to create an inclusive working environment that is challenging, stimulating, rewarding and fulfilling. We value diversity and encourage equal opportunities for all. We think this is the best way to attract the kind of people we're looking for; people who are passionate, involved and committed to providing our employees and customers with the service they deserve.
Provider Details:
We pride ourselves on our ability to be flexible, responsive and respectful – truly valuing our care staff and clients.
About you:
Experience not necessary
Driving license and transport desirable
New Starter Benefits:
Free uniform
Paid induction
Is this a home care job?:
Paid Mileage to cover your fuel costs