Please select an area:
Flexible hours
Full time
Part time
Hourly Rate: £9.00 - £11.00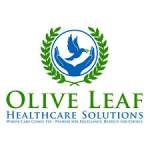 Website Olive Leaf Healthcare Solutions
Olive Leaf Healthcare Solutions is a provider of Quality Care Services, reaching out to those members of the community who need extra assistance in order to enable them to remain independent whilst enjoying the comfort and privacy of their own homes. Our clientele and expertise includes, learning disabilities, end of life care, supported living and domiciliary care.
In order to provide exceptional care, we need exceptional people.
Do you have a Passion for Excellence and Respect for choice for the people you care for?
Do you have a desire to pursue self-improvement and professional development?
Are you a "people person" and have the ability to nurture close relationships with service users and other work Colleagues?
If you have answered yes to the above, then you are the one we are looking for.
We are looking for experienced Healthcare Support Workers to join our growing team.
We provide Healthcare Support Workers/Care Assistants to Domiciliary Care Placements as well as Community Placements. We pride ourselves of the ability to maintain staff and client wellbeing through a dedicated team of professionals ensuring that we are a safe and effective service.
In return we offer:
– A highly competitive pay rate
– Full and Part time flexible hours
– Holiday Pay
– Training and ongoing Personal Development
– Paid travel time between calls
– Paid Mileage to cover your fuel costs
– 'Out of Hours' Support
– Assured support from both Olive Leaf Management and experienced Healthcare
Provider Details:
Our Aim -
To set the standard in the care sector by delivering exceptional quality care with a team who have a real passion for delivering client-focused care with dignity and respect, which is valued by our clients and admired by all stakeholders.
Our Mission Statement -
Olive Leaf Healthcare exists to enhance the quality of life of the individuals we serve while providing an environment for all to flourish.
Our mission is to bring hospitality, care, independence and support to our clients so that we can enhance their quality of life and provide peace of mind in a safe and friendly environment. The task of our employees is to provide this around the clock personal care and companionship with warmth, compassion, safety and competence.
To achieve our vision, we adhere to the following guiding principles:
- Honesty and Integrity
- Compassionately caring for others
- Individual commitment to team goals
- Continual innovation in an ever-changing environment
- Loyalty and commitment to the individuals that comprise and support the organization
- Excellence in service to the customer above all
Our Ethos -
Passion for excellence, Respect for Choice – runs through every aspect of our business and is embodied in the high quality homecare we provide to service users, delivered through outstanding training and professionalism, extended support teams, regular service plan reviews and open communications channels.
About you:
To successfully apply for this position and be eligible for this position, you will need to confirm the following for us:
- You are eligible to work in the UK
- You are over the age of 18 years
- You are eligible to drive and own a car
Other Requirements for the role:
- Preferably at least 6 months experience within a relevant setting i.e. Community Care, Domiciliary Care, or Nursing/Residential Home.
- People who are new to care are welcome as full training will be provided
- You are able to demonstrate excellence in care and a full understanding of your role.
- Have a full driving license and have access to a vehicle/motorbike.
New Starter Benefits:
Free uniform
Is this a home care job?:
Paid Mileage to cover your fuel costs
Paid travel time between calls