Clifton Down
Flexible hours
Full time
Hourly Rate: £9.50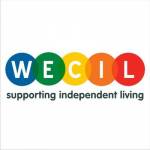 Website PA for Eliza James. WECIL is supporting the client.
To support with personal care and domestic tasks. Day shift to start at 0700. Must be fluent and/or have awareness of Malayalam language.
Main duties: cleaning/tidying house, laundry, food preparation and personal care tasks inc. getting in and out of bed, showering, toileting, and dressing.
Rate of Pay: £9.50 per hour
Hours: Minimum 24 hours per week.
Day shift starts at 0700.
The candidate must have the following ESSENTIAL qualities:
Fluent and/or awareness of the Malayalam language
 Be caring, compassionate and trustworthy
Time management skills
Willingness to be flexible in terms of doing day and night shifts.
 Knowledgeable in food hygiene and infection control.
The candidate may have more chance of being successful if they have the following DESIRABLE qualities:
Previous experience and/or training in manual handling and care work.
Provider Details:
WECIL advertising job on behalf of client
About you:
Looking for someone who is fluent and/or has an awareness of the Malayalam language.