Redland
Full time
Part time
Hourly Rate: £875.00 per week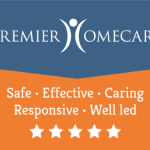 Website Premier Homecare Limited
Working one-to-one with a client in their own family home can make such a positive difference to their wellbeing and that of their family.
Our Bristol Live In Care packages are exceptionally well organised and set up BEFORE you start with the client. At Premier Homecare we do our utmost to ensure your Live In experience and that of the client is a positive and fulfilling one.
Your Live In working pattern at your client's home in Bristol will be either, 1 week on and 1 week off or 2 weeks on and 2 weeks off.
You will be providing varying levels of personal care, domestic support, housekeeping, companionship and friendship to our elderly clients living in Bristol wishing to remain in the comfort of their own home. They may need you to take them shopping or on an outing so owning a car is preferable.
We will require you to be an experienced Care Worker to join our professional and well-reputed Live In Care Team.
We also know salary is important so offer a competitive Live-In Care salary of £875 per week (including food allowance), plus additional holiday pay and mileage whilst on duty.
You will work 1 week on and 1 week off or 2 weeks on and 2 weeks off. We know during this time you need a rest so a 2 hour break each day is provided.
There will always be constant and supportive back-up of our experienced, friendly, professional and highly – regarded Care Team.
If you fulfil these requirements, we'd love to chat with you to . We'll be happy to have an initial discussion with you and to explain the process for becoming part of our highly-regarded Live-In care team.
Press Apply Now to apply via our website, where you will also find more details about the post.
Qualifications:
You will need as least 6 months professional care experience to become a Live In Carer with Premier Homecare; ideally you will have previous Live In Care Experience.
Paid training will be provided before you commence your Live In Care assignment; on-going training & support is then provided to ensure we meet or exceed the requirements and expectations of our clients and those of Skills for Care and the Care Quality commission.
Provider Details:
Premier Homecare's Live in Care pay rates are amongst the highest in the sector; so too is the standard of continual support we ensure each of our Live-In Carer's receive.
We ensure, during your week, you have a pleasant and comfortable working environment during your week.
Sometimes additional care support is required at your client's home – we will always ensure you receive this support whether this be another carer to support with moving & handling or simply, if you feel the need, someone to talk to – Our Live-In carers never feel alone.
"Amazing Company!
I have absolutely loved my time at Premier Homecare so far.
Everyone I have met has been so lovely. All seniors/supervisors are always happy to answer any questions you have and never judge. The company is run amazingly, although you work alone you never feel alone, there is always someone knowledgeable on the other end of the phone. Can't recommend this company enough. Has been a pleasure to work for them."
About you:
• You will have previous professional care experience
• You will have a reliable car and full driving licence
• You will importantly be someone who truly does care, someone who can provide and
deliver exceptional high quality live-in care and support.
• You will be able to cook attractive, healthy meals from scratch and have high house-keeping
standards. Endless patience and a kind, compassionate demeanour is a 'must'.
New Starter Benefits:
Free uniform
Paid DBS check
Paid induction
Is this a home care job?:
Paid Mileage to cover your fuel costs