Redland
Full time
Hourly Rate: £9.16 - £10.50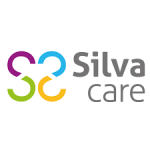 Website Silva Care
Silva Care are looking for people of all ages and backgrounds who care.
No experience is required but a strong desire to be within social care is.
Full training is provided, opportunities to achieve Diploma's levels 2 -5 in social care, apprenticeships, fantastic career opportunities into management and an ever growing portfolio of staff perks with a keen eye on wellbeing.
Silva Care Ltd is currently recruiting for waking night support workers to join our friendly hardworking team in Redland. As a support worker, you will help to provide person-centered support to our service users across our 24-hour services. This position is for a waking night support worker so you will need to be covering 12-hour shifts.
This position is based in Redland. We offer outreach and short-breaks to adults with learning disabilities and complex physical needs. We have 5 bedrooms and a small staff team. This house gives you a chance to work with regular service users and develop rewarding relationships as you support people to be as independent as possible. We encourage new ideas and offer a supportive environment for you to learn about complex needs and what it takes to deliver a high standard of person-centred care.
The role of the support worker is to support adults with learning disabilities in a vibrant environment with every aspect of their lives to improve their quality of life. This includes support to meet dietary needs, social inclusion, personal care and ensuring all service users environments are kept clean. Support given will be in a person-centred way and to a high standard to ensure our service users are safe at all times. This role will be either lone working or working alongside others.
Provider Details:
At Silva Care we strive to deliver the highest quality of care and support by providing person centered services. We understand that choices, needs and aspirations are unique and therefore we plan with you and other people who are important to you to ensure you receive the support you would like.
We provide services for a wide range of different needs including people with Learning Disabilities, Autism, Dementia, Mental Health, Acquired Brain Injury and Health care needs including Palliative.
We continuously monitor our services to ensure our support is of the highest quality, and have an active client and parent carer group to ensure you have a say in the services we deliver and help us plan for the future.
Rated outstanding by CQC, Silva Care are a family run care organisation supporting adults with learning disabilities within supported living and in the community, across Bristol and South Gloucestershire .
About you:
Silva Care is looking for people who are passionate and enthusiastic about working in care, no experience or qualifications needed, we will pay you to go through our training process that gets you fully prepared for the job role.
- Compassionate and Caring
- Positive Attitude
- Be able to communicate well with people
- Ability to assess situations and be able to take appropriate action
- Flexible and able to adapt to the changing needs of service users and the service
- Right to work in the UK
New Starter Benefits:
Paid DBS check
Paid induction