Westbury-on-Trym and Henleaze
Full time
Part time
Hourly Rate: £9.32 - £12.47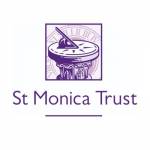 Website St Monica Trust
To support Nurses and Senior Nursing Care Assistants in the quality care of residents within St Monica Trust's Care Homes. Offering continuity of care and ensuring residents' physical, social, cultural and spiritual needs are met. Demonstrating respect for the individual's dignity and independence at all times.
Working within our nursing care homes, our teams of dedicated Nursing Care Assistants help with the day to day practical things like dressing, bathing and hygiene.
It's so much more than care here.  It's giving someone the ability to return to their own home and independence.  It's giving someone a much needed break and time to recuperate.  It's the true honour of being there for someone in their final stages, where time is so precious.  It's having the opportunity to build on your skills and deliver complex care.
Nursing Care Assistants attend to the personal, spiritual and social needs of residents within our nursing care homes.
With dignity at the heart of what we do, you'll be helping our residents and clients with the day to day practical things like bathing, dressing and hygiene, food and activities, improving their lives. In fact, you'll become such an important part of their lives you'll get to know them, their families and friends.
With so much more to offer than other care homes (did we mention all the care awards we have won?), what's not to like? Come and join us and see for yourself. It'll be fast-paced, challenging but more importantly, it's rewarding.
Full time (37.5 hours per week) or, part time (30 hours per week). Shifts include mixture of early 7.30am to 3.30pm and lates 1.30pm to 9.30pm. Shifts include alternative or 2 out of 3 weekends.
You can find more details about the role and the person we are looking for, through the role profile, which is available on our website. We look forward to hearing from you!
Job Reference – REQ2369
Qualifications:
Experience preferred or, NVQ level 2 in Health and Social Care.
Provider Details:
In 2020 we celebrated 100 years of providing high quality, innovative, personalised care that has helped generations of older people across our region to enjoy the best experience of ageing.
About you:
The role requires a people-centred person who is equally able to attend to individuals' personal care as to spot and resolve problems, manage changing- and sometimes challenging behaviour- and come up with creative ideas and activities tailored to residents' individual needs and interests.
We aim high, but we'll help you get there. We want like-minded people to deliver a high standard of support and care to older people. We will support you to meet their personal care, social and physical needs. You'll be able to resolve problems, work in a safe and compliant manner, keep records up to date and follow instructions.
You'll be people-focussed, with plenty of patience, flexibility and the ability to build relationships with residents and their families. You'll become a valued team member, working together for our residents and clients.
New Starter Benefits:
Free uniform
Paid DBS check
Paid induction