Please select an area:
Full time
Part time
Hourly Rate: Hourly rate starting at £9.50.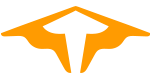 Website The Hatch Camphill Community
Do you want to join a unique and dynamic organisation?
We are looking for motivated and enthusiastic individuals to join our team of dedicated support workers.
Exciting opportunities have arisen at The Hatch Camphill Community for people who are passionate about empowering people with learning disabilities to fulfil their potential. The successful candidates will be champions for client wellbeing and advocacy with experience of working with people with learning disabilities and autism.
What we offer
A comprehensive induction programme.
High quality training and development opportunities.
Hourly rate starting at £9.50.
Free on-site parking.
Meals when on duty at mealtimes.
6.6 weeks holiday entitlement (pro rata for part-time work).
Pension scheme.
What your day would look like
As a support worker at The Hatch you will work in a supportive and flexible way to enable clients to achieve their aspirations for independent living. You will consider their individual choices and goals to plan and carry out activities, ensuring the clients are supported in a personalised way. You will support clients to maintain a tidy living environment, prepare wholesome meals and maintain their health and well-being. You will enable clients to manage their own finances, giving support on an individual basis. You will deliver high quality dignified personal care and support people to administer their medication safely.
Provider Details:
We are a Supported Living provider where adults with learning disabilities live together in a meaningful community, offering a range of accommodation styles and activities. We believe each individual matters and we focus on supporting people through community life whilst ensuring everyone can be themselves, with their own habits and tastes. We have thriving onsite activities that include our Garden, Crafts, Cookery and Textiles Workshops. Each participant is able to develop their skills, creativity and working life, and have the valuable opportunity to be recognised as individuals with a creative input. We also value being part of our local and wider community, and actively support each of our residents in benefiting from the range of activities and facilities available there. The celebration of festivals throughout the year is an important part of life in a Camphill community. This common life of celebration strengthens our sense of community and belonging, and connects us to the meaning of our shared lives.
About you:
As a successful candidate you will have previous experience of working within a care or support setting, ideally with adults with learning disabilities and autism, although this is not essential. You will have a reasonable general education (GCSEs or equivalent) and have an NVQ Level 2 in Health and Social Care, or be willing to work towards this, but this is not essential. You will be flexible with good problem solving skills, and be sensitive about the needs of adults with learning difficulties.