Bedminster
Flexible hours
Full time
Part time
Hourly Rate: £9.75 +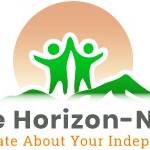 Website The Horizon (New) Ltd
Bedminster based, full time, part time, bank and nights.
We support adults with learning disabilities, autism or mental health problems develop skills to make decisions about their life with awareness of risks and responsibilities and for them to gain skills for independent living and participation in community activities and respite to give cares are break, where appropriate respite to prepare the adult for ultimate independent living
Support work jobs for people who are passionate about people living a happy life that is free from abuse and neglect
The support worker will be responsible for providing 1:1 and shared living support, promoting clients' independence and integration in active community life. We have a zero tolerance approach to abuse or neglect of our clients and we treat each client with respect and dignity. We have both permanent and part time hours days, sleeping and waking nights at different rates of pay.
Qualifications:
Training will be provided but we welcome support workers with Health and Social Care level 2 and above.
Provider Details:
We are a 24 hour supported living and accommodation provider, looking for support workers to provide support to our clients. The accommodation has 5 beds.
About you:
Passionate about bringing positive life experience to people with learning difficulties, autism and some types of mental health.
New to care , we will provide you with the training required to carry out your duties and support you need to develop in your job role.
You must be good communicator and tolerant of people's behavior.