Bedminster
Full time
Part time
Hourly Rate: £11.00 +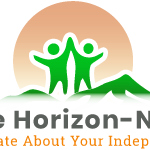 Website The Horizon (New)Ltd
Managing a small team of support workers to ensure that clients in the supported living are supported to enjoy a safe quality and active life in their homes and full integration into community life.
Among other duties you will be responsible for:
Building a team of dedicated support workers who prioritises our clients' wellbeing
Working closely with the Service Manager to inspire and motivate the team to provide a high-quality service as well assist in implementing and monitoring of CQC and our Commissioners requirements and expected standards of practice.
Acting as a role model to your team in the delivery of active support, promoting and maintaining person-centred approaches with clients.
Monitoring safe administration  of clients' medication and following of procedures and guidance by staff.
Updating support plans, risk assessments, fire and health and safety checks, recording and monitor daily logs
Liaising with Service Manager in organising and leading shifts and rota cover,
Liaising with Service Manager in recruitment, staff probation reviews, supervisions, and absences
Reporting and ensuring all repair and maintenance work is carried out.
Maintaining stock levels in shared accommodation and supervising staff use of stock items and maintenance reporting.
Being creative and keeping house activities live for all clients and supporting them access their individual community activities or groups.
Managing clients finance and communal expenditures.
Monitoring clients' health and wellbeing and liaising with service manager for any reviews and involvement of relevant professionals
Working closely with the main office for payments of bills, state benefits and any information the clients may require.
Conducting housing meetings and implementing feedback and other requests from clients.
Qualifications:
NVQ training in health and social care- preferably specialism in adult health and social care.
Or relevant experience in undertaking the job role
Provider Details:
We are based in the South of Bristol promoting the wellbeing of adults with Learning Disabilities, autism and some types of mental health in Knowle/Bedminster and surrounding communities.
About you:
Passionate about promoting the independence and wellbeing of vulnerable people in our society.
Good communicator and personable
Flexible to meet unpredictable demands that comes with the role
Being able to take turns to be a senior on call.
Driver's licence
New Starter Benefits:
Paid induction