Clifton Down
Full time
Hourly Rate: £8.72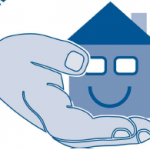 Website The Thomas More Project
Benefits
• Excellent pay rates
• 30 days annual leave including bank holidays increasing to 31 days after 1 year and 32 days after 2 years (pro rata for part time staff)
• 10 days paid sickness leave, 8 days discretionary leave (rolling 12-month period) (pro rata for part time staff)
• Contributory pension
• Option to buy or sell one day of annual leave per year
• Free meals when working at our care home site.
Service location:  In tenants' own home, Bishopston, Bristol
Hours: 34 hours per week, worked over 4 nights from 22.00-07.00am.  Additional day shifts or night shifts can be worked, as optional overtime.  Shift patterns include working alternate weekends, bank holiday cover, and flexibility to work to a rota to fit with the service's needs.
Pay: £8.72/ hour for sleeping night work basic rate.   For hours worked awake at night or additional day time overtime up to 37.5 hours a week will be paid at relevant point on SW pay scale £9.00 and £9.27  per hour depending on qualification and experience.  Overtime over 37.5 hours in the week will be paid at the casual rate.  In 2020/21, this rate is £9.54 per hour.
Job Summary
Under the leadership of the Registered Manager/ Service Manager, you will work as part of a team to support people with learning disabilities who access The Thomas More Project's services.
To provide high quality support to individuals in their own home based on assessed need, person-centred plans, risk assessments and housing related support that meet the requirements of The Thomas More Contracts. The right candidate will receive training to assist with Diabetic testing/monitoring, for insulin dependant tenants.
Key Responsibilities
To support people with a positive, respectful and empowering attitude, recognising their strengths and abilities, and supporting them to achieve their goals and improve their wellbeing. (See values below). Working with risk assessments and support plans.
Assisting people to maximise their independence, upholding their choices and wishes.
To develop good, professional relationships and communicate effectively, understanding how power can be misused and working to redress the imbalance
To respond to individual's needs in relation to the nature of their learning disability. To understand the effect that the service setting has on the service user, understand that you are working in someone's home and acting accordingly.
To communicate effectively using different techniques appropriate for each person.
To work within a clear understanding of our values (see below), policies and procedures and any regulations governing the provision of the services, including equal opportunities.
To develop a thorough knowledge of safeguarding / abuse issues, mental capacity act and deprivation of liberty safeguards and follow relevant procedures.
To maintain appropriate levels of confidentiality, respecting dignity and privacy with an awareness of the obligation to report.
To use your initiative and work productively as part of a team and effectively alone, prioritising your workload and keeping records as required.
To comply fully with all statutory and mandatory legislation and CQC code of practice including that required for health and safety at work.
To handle organisational resources in accordance with policy and procedure.
To complete delegated tasks at the discretion of your line Manager
To promote a positive image of the organisation and people with disabilities.
To identify any issues that may affect work practice, and reporting this prior to practice being affected.
To support and advise individuals on issues relating to their lives in line with the Mental Capacity Act.
To Support service users to work towards independence from the service.
To promote the development of self-medication for all users as prescribed by a Medical Practitioner, within the expectation of the company's policy and training, as required.
To advise and support service users to develop relationships with each other and others.
To advise and support service users in planning and arranging all aspects of daily living activities where there is a clearly identified support need.
Provider Details:
About Us
Thomas More Project is a charity supporting people with learning disabilities to live the life they choose. We are committed to providing the best possible support and to improving and developing our services now and in the future. We provide homes that enable people to live as independently as they can.
Vision: People are supported to live with equal rights and opportunities
Mission: We support people to live fulfilling lives
Values: We are committed and passionate in supporting people, constantly striving to improve.
Working Together: We work by building trusting relationships with people we support, families and professionals and maintaining a positive culture of reflection and learning.
Inclusion: We welcome the richness of diversity, promote and respect equality and prevention discrimination across culture, religion, race, disability, sexual orientation and gender identity.
Dignity and respect: We acknowledge the individual strengths and abilities of each person, supporting them to make choices, identify and achieve their goals. We put the person at the heart of everything, respecting their dignity and privacy.
About you:
Our people: We value, train and develop our staff and volunteers so that as an organisation we are able to provide the best possible support. We are a small, friendly staff team, with good relationships towards the people we support. We are looking for someone that can think on their feet and see things as a glass half full attitude.
New Starter Benefits:
Paid induction