Please select an area:
Full time
Part time
Hourly Rate: £9.28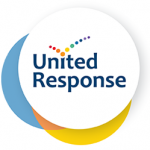 Website United Response
- 20 days paid annual leave (plus 8 bank holidays , pro rata for part time) , which increases after 3 and 5 years' service
- Pension contribution
- Access to free occupational health, physiotherapy, counselling and advice services
- Fully paid training and access to nationally recognised qualifications
- Travel to work scheme (season ticket loan)
- Access to an online shopping platform with discounts from over 3,500 retailers
Location: North Bristol
Full-time and part-time hours available
Do you want to make life happen for individuals we support?
If you answered yes, we want you to join our team! Be a Waking Night Support Worker with United Response in our Bristol services.
Join us as a Support Worker and help to make great things happen in the lives of adults with learning disabilities and complex needs. This role comes with full training, generous rewards, real career progression prospects and genuine job satisfaction.
Who we are
United Response is a leading national charity providing support to young people and adults with learning disabilities and mental health needs. We believe in championing the right of disabled people to live, work, socialise and participate in the community, free of discrimination and unnecessary boundaries.
Our vision is a society where everyone has equal access to the same rights and opportunities.
Making it happen – Your Role
You will be joining a team which supports people with various disabilities, predominantly within their own homes. Our aim is to give the people you will be supporting as much control over their own lives as possible.
As a Waking Nights Support Worker you would have a hugely varied role which would include:
– Supporting people in their own homes
– Assisting with domestic duties
– Helping the people we support with evening and morning routine
– Monitoring the people we support through the night
– Maintaining relevant documentation
– Personal care
Provider Details:
Our mission is to ensure that individuals with learning disabilities, mental or physical support needs have the opportunity to live their lives to the full.
Founded in 1973 with just one service in West Sussex, we now support around 3,000 people, work in over 300 locations across England and Wales and employ over 4,000 staff.
Our values underpin everything we do as an organisation and we actively recruit by matching potential applicants to these values.
We believe that people with disabilities are equal participants in society and should have the same rights and opportunities as everyone else. This is the vision we work towards and the reason we exist.
About you:
We welcome people from all walks of life to apply for a job with us. We don't ask for specific qualifications or experience, just that you have the compassion and integrity to treat people with dignity and respect.
New Starter Benefits:
Paid DBS check
Paid induction