Please select an area:
Part time
Hourly Rate: £9.38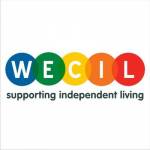 Website WECIL
Personal assistant required for an autistic woman who has a variety of health conditions, to support her to lead a healthy and independent life.
I am a young woman with a wide range of interests. I love being in nature, going for walks and driving out to beautiful places. I really enjoy watching live music and going to open mic nights at cafes and pubs. I don't drink but I enjoy going to beer gardens.
I like watching comedy and am interested in neuropsychology and cats. I enjoy playing on my Xbox…
I struggle to lead the life I wants to due to the impact of my health conditions and can find it a challenge to attend to my needs. I am looking for somebody who is happy to do domestic duties, who may have to help with personal care and who is also a skilled companion who can support me to achieve my daily aims.
I have conditions which could make me vulnerable to Covid 19 and so the successful candidate will be expected to work in a Covid safe way.
Whilst I am looking for somebody that will accompany me to social events and help me have a more social life this will also depend on local restrictions and how safe it is to socialise.
General Duties
·         Support with ensuring basic daily activities are completed such as getting dressed and washed .
·         Help creating a helpful routine and sticking to it
·         Help with organisation and focusing on tasks
·         Finding ways to support and promote better mental and physical health.
·         Help with financial budgeting
·         Offering support to ensure that essential appointments are attended, particularly medical appointments. This may involve accompanying to appointments.
·         Ensuring medicine is taken on time.
·         Help explaining and advocating, especially in health settings.
Domestic Duties
·         Shopping
·         Managing and maintaining a nutritious diet and preparing tasty meals
·         Domestic household tasks such as hoovering and cleaning
·         Laundry
Social Duties
·         Support with getting involved in social activities, and where appropriate accompanying to social activities
Personal Care
·         This role will potentially include personal care.
I am looking for somebody that is able to do all the above when necessary, whilst understanding my need for involvement and independence.
(Ref EB/24725)
Provider Details:
WECIL