Please select an area:
Full time
Hourly Rate: £11.75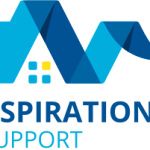 Website Aspirations Support
-Award Winning Company
-Competitive Salary Up To £11.75phr
-Help with Childcare Fees
Are you an experienced Support worker who is now seeking the next step in your career?
Do you consider yourself to be a true leader with exceptional people and leadership skills and have the ability to deliver outstanding service? If yes then this could be the role for you!
We are now recruiting for an On Call Support Officer to join our wonderful work family here at Aspirations Support. We are looking for individuals who have drive, passion and determination to make a difference to people's lives.
Your role as an On Call Support Officer means you are at the forefront of the company and you are ready to get hands on as and when required.  You will provide a responsive and effective on call service for Aspirations' Staff, service users and other stakeholders. You will report to the Senior On-Call Support Officer / Contingency – Operations Manager.
The On-call service operates on a 24-7 basis. Due to this, we are seeking fully flexible individuals who can be open to covering a range of shifts when required.  In the event of there being no stand by available, the On Call Support Officer will assume the duties of the standby.
There are two types of on call role ; "on-call" (Consists of taking calls and answering/resolving queries) and standby (attending houses to cover shifts and/or provide support in the event of emergencies at short notice).
Ideally the right candidate will hold experience of working within a Support Worker role, have experience of working within challenging environments and managing stressful situations. The candidate will also hold experience of working within various settings and hold experience of working at supervision level.
Qualifications:
12 Months working experience within a Support role
Provider Details:
Aspirations Support is a provider of bespoke Supported Living Services, Day services, Community Outreach Services and Supported Holiday Services to people with learning difficulties and/or mental health needs. From our beginnings nearly ten years ago, when we opened our first supported living house, we have steadily grown to a company of over 100 staff delivering these services to over 50 individuals in 16 supported living houses and building based day services.
Aspirations was created by Joe Imber. Joe was working for Bristol City Council as a support worker when he became aware of the need for independent quality care.
We began 11 years ago by finding 2 properties in which we set up a supported living service. Our first service users had moderate learning difficulties and wanted to develop the skills to live independently from their families. We soon found there were many others like them and as our team grew we developed other specialisms, diversifying into supporting those with mental health conditions and also individuals with profound and multiple learning difficulties. We re-structured periodically as we grew, creating opportunities for staff at Senior Support, Team Leader and Manager level. We now have 16 supported living houses, a growing Day Service and a Community Outreach Service. We continue to develop our teams, as well as creating new ones with specialisms in new areas such as substance abuse/dependency and various forms of dual diagnosis (i.e: complex mental health conditions plus learning disability).
About you:
Essential Skills
• Experience of working within a Support role is essential.
• A passion for helping others and making a difference.
• Reliable
• Outstanding communication skills
• Excellent organisation skills
• Resilience
• Leadership skills
• People person
• Multi tasker
• Full flexibility to cover a range of shifts at short notice
• Driver with own vehicle and clean licence
Desirable Skills:
• 12 months Experience within a Support role or more
• Previous experience of working a leadership/management level
• Experience of working within various support settings
• Experience of working with challenging behaviour
New Starter Benefits:
Paid induction
Is this a home care job?:
Paid Mileage to cover your fuel costs