Avonmouth and Lawrence Weston
Flexible hours
Full time
Part time
Hourly Rate: £10 - £27.40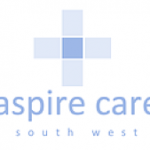 Website Aspire Care SW
- Supportive office team 24 hours a day
- Long day shifts
- NVQs and opportunities for further training and development
- Free uniform
- Paid training
- Flexible working, Full time and Part time opportunities
- DBS refunded after 150 hours
Person centered approach to care
Light domestic duties
Previous complex experience is desirable however, a will to learn and develop yourself within clinical practices
All necessary training will be provided
Kean and enthusiastic and adaptable to ever changing needs
Ability to work under pressure
Using manual handling equipment i.e.: over track hoists and slide sheets
Driving license required
Flexible hours, full time and part time available
Qualifications:
A minimum of 6 months previous care experience is essential for complex care assistant and support worker roles.
Provider Details:
If you are in the care industry at the moment and are ready to be rewarded for the hard work you do day-to-day then look no further. Here at Aspire Care SW, we provide excellent care, with a difference. Our team have a real family feel and work in unison. We Aspire to be the best care and recruitment agency in the South West, so get on board and let's all develop together. We have a variety of Complex care assistants, support workers and clinical nurses that ensure our clients receive the best type of care, at the right time in the right way. We pride ourselves on our environment, our care delivery and our working atmosphere. Staff are rewarded due to continual client satisfaction a nd hard work through employee of the month and incentivized recognition schemes. Our values are Honesty, Integrity, Reliability, Transparency and Empathy. By embodying our "Duty Of Candour" and implementing it into our practice, employee and client satisfaction will be the chain reaction.
About you:
We are looking for reliable people who have a passion for excellent care and who are naturally empathetic.
Driving is a requirement to enable you to attend clients homes.
A minimum of 6 months experience is required for care assistant/support worker roles.
Previous experience is desirable however, a will to learn and develop will be advantageous.
To be adaptable and naturally empathetic.
New Starter Benefits:
Free uniform
Paid DBS check
Paid induction