Please select an area:
Full time
Part time
Hourly Rate: £10.62 - £11.27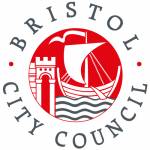 Bristol City Council
Fixed Term Contract for six months
Full time (35 hours per week) and Part time (21 hours per week)
Various locations across Bristol
Are you caring, reliable, motivated, and enthusiastic? Are you looking for a job which is rewarding and flexible, in which you help those most in need? We're looking for kind, caring, and compassionate people, who really want to make a difference, to join our Reablement Teams.
Due to the Covid-19 virus we are bolstering our reablement teams to support those that have been discharged from hospital and have had their confidence and the ability to carry out activities of daily living affected. We work with people for a period of up to 42 days to promote their confidence and maximise their independence in their homes or in alternative community settings.
You will need to have NVQ/QCF level 2, or be willing to work towards the qualification whilst with us, or have equivalent demonstrable experience. Effective communication skills are key, as this role largely involves face to face work with vulnerable adults, as well as communicating with allied health professionals and other agencies.
A current driving licence, and provision of a motorised vehicle is essential for this post, therefore business insurance will be required.
There are full and part time roles available, please state on your application which you are interested in. You'll work shifts between the hours of 8am – 2pm and 5pm – 9pm.
Although this opportunity is currently for a fixed term period of six months, there is the potential for this to lead to a permanent position; however this will depend upon service requirements.
Why Bristol City Council?
At Bristol City Council, we go that extra mile for our people; we offer a work environment which is fast moving and supportive, giving you the chance to use your skills and develop new ones within a high profile organisation.
Join us and you'll receive a generous rewards package including a membership of the Local Government Pension scheme, and a generous annual leave allowance. In addition you'll be working in a supportive environment where you'll have the chance to make Bristol a better place and contribute to its future.
Please note that this role is subject to an enhanced DBS check.
Please note that for this role, as it requires an enhanced Disclosure and Barring Service check, we will request your references once you have been invited to attend an interview.
For further information contact Sally Stoneman, Team Leader on: 0117 377 3788.
We are looking to recruit people to start with us as soon as possible, therefore there is currently no set closing date however we will be reviewing applications on a weekly basis, so if you're interested then please apply now!
At Bristol City Council, we value having a workforce as diverse as the City we serve. We therefore welcome, develop and promote people from all sections of the community.