Please select an area:
Apprenticeship opportunity
Full time
Hourly Rate: £5.28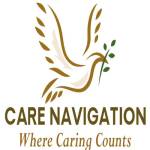 Website CARE NAVIGATION LTD
We are a growing social care company looking for someone aspiring to be the face of our company in the office , welcoming clients, professionals and and visitors
You will have opportunity to develop the skills that help provide a comprehensive and effective administrative service as well as gaining insight into the way providers work with LA to ensure vulnerable people are safely supported to meet their general wellbeing
Providing administrative support to senior workers
Working as part of a team you will gain experience in a range of different communication techniques with clients, their families and professionals and how social care providers work with local authorities commissioners, CQC and other regulators.
Being at the reception, answering enquiries on phone and by email and sign posting staff enquiries to right team member
Ensuring security of the office equipment, and all items used in the delivery of services.
Creating purchase orders for stock and other orders as directed by registered manager.
Checking  posts, deliveries and distributing to right team members
Taking all referrals and communication from admin  email to right team members
Keeping records and files in order and printing and photocopying documents as requested but keep this to minimum in line with green practice.
Setting up training and other meetings rooms , make tea and coffee available as  advised
Keeping  small petty cash and other records  and sharing with finance department
Keeping stock and security of all overheads needed, stationery, staff PPE, Uniforms, tea, coffee.
Keeping diary of activities in day services/ check out more opportunities for them and liaising with appropriate team members.
Maintaining RM's diary and appointments, scheduling meetings and supporting RM and other senior team members with meeting appointments dead lines that includes  planning of all meetings, which involves preparing the agenda as given, note taking  of the discussions and ensure all meeting actions are followed up.
Liaising with compliance to raise all safeguarding referrals, CQC notifications, and other communication/reports  as requested
Maintaining smooth running of office systems, liaising with contractors and keeping accurate communication about repairs etc
Making the office environment tidy, have friendly feel
Liaising with compliance officer and update all posters and notice boards with correct information/leaflets
This is a full time post of 37.5 hours a week Level 2 Business Administration Apprenticeship. A proportion of time will be spent with a training provider studying towards the Level 3 Business Administration Apprenticeship. The post holder will be expected to complete the Business Administration apprenticeship.
Qualifications:
Skills/Experience
Excellent computer skills.
Excellent communication skills.
Ability to display empathy and warmth.
Sound understanding of good care principles.
Good planning and organizational skills.
Clean driver's licence
Own car (desirable)
Provider Details:
Care Navigation is looking to invest in the community we serve, by providing learning and working opportunist for an individual whose values reflects our ethics of caring for vulnerable adults. To us Caring Counts and you must be a caring individual willing to go an extra mile in meeting chore duties of your job role.
About you:
You are school leaver
You must have equivalent to GCSE in English and Maths or the passes
Willing to learn and complete the training as ascribed by training college f
Have not completed an apprenticeship at the same level and sector in the past.
You do not have a Degree in a similar or same subject
New Starter Benefits:
Paid DBS check
Paid induction