Please select an area:
Flexible hours
Hourly Rate: £9.55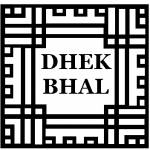 Dhek Bhal
- Flexible hours
- Good rate of pay
- Opportunity to enrol on Company Pension Scheme *subject to pension guidelines
Care workers are required to assist in the caring for service users in their own homes. The successful candidates will be required to undertake personal care and household duties for service users suffering from mobility problems, dementia, end of life, or simply needing help to get back on their feet after hospitalisation.
Responsibilities:
·         Provide high quality care
·         Respect the individuality, dignity, and confidentiality of each service user
·         Respect each service users' independence, and authority, and to treat them at all times with fairness and courtesy
·         Ensure the health, safety, and welfare of the service users and themselves
·         Assisting the service users to get up out of bed, as well as getting into bed to rest
·         Assisting service users with personal hygiene, dressing, undressing, toileting needs etc
·         Keep service users company by day or during sitting/waking night in the service user's home at night, and provide personal care as required
·         Assisting service users with preparation of meals, or other food and/or beverages as needed
·         Undertake cleaning duties e.g. dusting, vacuuming, sweeping, washing dishes etc
·         Maintain regular communication with the care manager
Necessary Skills/Qualifications:
·         Good standard of spoken and written English
·         Achieved or willing to study towards NVQ2/Health & Social Care Diploma
·         Full Driving License, and own car
·         Excellent communication skills and a good team player
Benefits:
·         Free comprehensive training and theoretical/practical induction program
·         Opportunity to work towards a Health and Social diploma (if not already achieved)
·         Flexible hours, and a variety of work
·         Continuous support, development, and training
·         Group personal pension scheme also available
·         Excellent rates of pay with additional payment for waking nights
Please contact us if this is the line of work that you can do, and we look forward to hearing from you.
The data that you input will be processed for the assessment of your recruitment application.
If successful the data will then be processed to create an employee record in Dhek Bhal system
This data will not be shared or used for any other purpose.
All accounts will be deleted after 12 months of inactivity.
The relevant Data Protection documents are available on request
·         Dhek Bhal Privacy Notice
·         Dhek Bhal Data Protection Policy Statement
·         Dhek Bhal Full Data Protection Policy
Contact the Admin/Personnel Manager on :-
Email :- dhekbhal@yahoo.co.uk
Telephone:- 0117 9146671 / 9146672
Address:- Dhek Bhal, 43 Ducie Road, Barton Hill Bristol BS5 0AX
Qualifications:
Good standard of spoken and written English
Provider Details:
Dhek Bhal works and campaigns with and for South Asian people to promote their health and social well being in Bristol and South Gloucestershire.
All of Dhek Bhal services are regulated by the Care Quality Commission (CQC) and accredited by local authorities.
We provide Domiciliary Care and Sitting Service in their own homes to service users predominantly living in Bristol & South Gloucestershire.
About you:
Dhek Bhal is looking for kind, caring, compassionate, dedicated and reliable care workers with excellent work ethics and a passion in caring for people.
New Starter Benefits:
Free uniform
Is this a home care job?:
Paid Mileage to cover your fuel costs