Hanham
Flexible hours
Part time
Hourly Rate: £9.50 to £11.50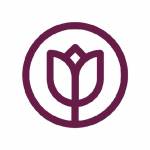 Website Home Instead
If You Enjoy Making A Positive Difference To Someone's Life, LET'S TALK!
We are seeking caring people who are passionate about helping others.
You may not realise it but at some time in your life, you have likely helped to look after someone. Maybe a family member or friend has fallen ill and you have been there to support them. Or perhaps recently, a neighbour has needed to self-isolate or shield and you have made sure they are ok and if you can do anything for them. These are the day-to-day life skills that we are looking for in people, to join our fantastic team of CAREGivers.
We provide both companionship and/or personal care services.
Find out more about these here:
Previous experience isn't essential as we provide all the knowledge required to ensure you're comfortable in the role and we always provide shadow shifts with other CAREGivers before you work on your own.
We also have clients with very specific requirements/needs and hence welcome the chance to chat to CAREGivers who already have relevant skills and knowledge.
What Can We Offer You?
Flexible working hours around your daily schedule
Working with the same clients, to enable you to build relationships
Hourly rates between £9.50 and £11.50, dependent on client needs and visit times
Double pay on bank holidays
Mileage allowance for travel
Holiday and sick pay
An office team with a 24/7 helpline for support when working your shifts
An employee wellbeing service available whenever you many want/need it
Opportunities for continual learning and development
£100 bonus on the completion of your Care Certificate
Provider Details:
Home Instead is the world's leading provider of non-medical care and companionship services for older people. With minimum visits of one hour, award winning training, and an excellent reputation we are immensely proud of the quality of care we provide. We match our CAREGivers to our clients based on mutual interests and hobbies to help build bonds of trust and enables us to provide personalised support.
About you:
We are looking for compassionate, caring, and open people who are eager to help others.
New Starter Benefits:
Free uniform
Is this a home care job?:
Paid Mileage to cover your fuel costs