Please select an area:
Part time
Hourly Rate: £9.38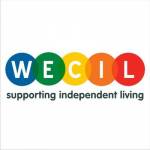 WECIL
Part Time – Permanent
Disabled man with chronic fatigue like symptoms requires assistant to help with household tasks and support with things like going to the shops, attending medical appointments and going for walks in nature.
Looking for someone reliable, trustworthy, calm, with a sense of humour. Ability to cook, clean, and process admin is essential. Driving, gardening, DIY skills desireable but not required, as is previous experience of support work. Interest in music would be an added bonus.
Good communication skills are important, as is keeping organised filing systems of paper work (already set up) as the employer receives a lot of letters and needs help managing appointments, benefits, finances, bills etc.
Between 3-14hrs available, across up to 3 days (week days only)
Please contact for more information or directly with CV plus covering letter explaining why you would like this job. CVs without a covering letter may not be considered.
Successful applicants will be subject to references and a DBS (criminal) check.