Eastville
Full time
Hourly Rate: £9.79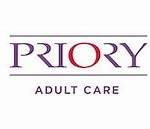 Website Priory Adult Care
Do you want to make a real and lasting difference in people's lives? Do you believe that everyone is entitled to the very best care and support? Do you want to support people to help them achieve their goals, Dreams and aspirations? We do too and we are passionate about providing excellent care and support to individuals with learning disabilities, Autism and other associated physical and mental health conditions.
We work with amazing and unique individuals who never fail to make us smile and amaze us daily.  And there's not many jobs where you might be singing Karaoke one minute then making cakes and biscuits, out walking or painting your nails the next, whilst no two days are the same and you can make a positive difference to someone's life and have fun at the same time.
As a Deputy you will have the envious position of not only be supporting our residents with their day to day lives, encouraging them to live as independently as possible but also managing others to do the same.  You will be responsible for running shifts and carrying out 1 to 1 supervision as well as ensuring the day to day running of the house include all the paperwork is up to date.  You will work on a rota basis covering mornings, evening and weekends.  The role does include a share of the on-call rota.
In return you will get a rewarding job, full of variety and opportunities for career development, Ongoing training to help you achieve more and the support of an experienced and friendly team of colleagues.
Qualifications:
Experience in a Senior Support Worker or Team Leader role for a minimum of one year is essential desirable along with a positive attitude and ability to smile through some of life's daily challenges. In addition, you should have obtained Level 3 Qualification in Health and Social Care and be willing to work towards a level 5 qualification.
Provider Details:
Old Vicarage is a nine bedded home and Primrose Villa is a seven bedded home, located within a minute's walk of each other on Fishponds Road. They are homes for individuals who have learning disabilities and other associated conditions such as physical and/or mental health conditions or autism. Both homes are run by Priory Adult Care, part of the Priory Group of Companies.
About you:
We are looking for enthusiastic people to people to join our team based at two houses in Eastville. Our idea Deputy Manager will
• Will have worked in a Senior Support Worker or Team Leader role in a health or social care setting for a minimum of one year
• Be reliable, friendly and caring to help our service users achieve their everyday goals as well as to be able support the staff team.
• Be attentive and inspire our team to provide the highest quality care.
• Have an attention for detail and work to a high standard under tight deadlines
• Be computer literate