Please select an area:
Full time
Hourly Rate: £18.52 - £20.15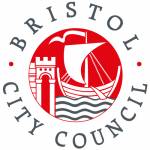 Bristol City Council
Full Time/Permanent
An exciting opportunity has arisen in Bristol City Council Adult Care for a permanent Senior Practitioner role in the FIRST North Team.
We need a senior practitioner registered with HCPC and experienced in a social work role or equivalent to join our team. There is a wealth of diversity within the area covered by the team with plenty of opportunity to develop your management skills and practice in working with other professionals and a varied client group.
The team undertake short term, outcome focussed assessments with service users who are new to social care in Bristol and set up packages of care.
You will work closely with the Team Manager and your roles will involve the following:
– Managing the Duty Desk, Waiting List and allocating work to team members
– Managing the teams duty tasks and organising the duty rota
– Co-ordinating safeguarding adult work and supporting team members to do this too
– Supervising social care practitioners & social workers
– Managing the team in the absence of the team manager
– Providing daily support and advice to team members
You will have great negotiation skills, an ability to problem solve creatively and a desire to ensure service users remain at the centre of all planning
Bristol City Council is currently following social distancing measures set by the Government in workplaces due to Covid-19. Teams are working mainly from home although a desk can be requested should homeworking be unsuitable. You would be supplied with a work mobile phone and laptop as standard, but we can also get monitors and keyboards if needed for temporary loan.
We offer excellent professional support including:
Opportunities for professional development and learning, and support to maintain your SW England/HCPC registration
Good quality supervision
An extensive induction
Why Bristol City Council?
At Bristol City Council, we go that extra mile for our people; we offer a work environment which is fast moving and supportive, giving you the chance to use your skills and develop new ones within a high-profile organisation.
Join us and you'll receive a generous rewards package including flexible working and flexi-time, membership of the Local Government Pension scheme, and a generous annual leave allowance. In addition, you'll be working in a supportive environment where you'll have the chance to make Bristol a better place and contribute to its future.
How do I apply?
If you share our values and are ready to be part of our exciting journey please select the apply button below.
To be shortlisted for interview you'll need to demonstrate how you meet each of the essential criteria in the Person Specification within the Further Information section of your application. On occasion we will receive high numbers of applications, we may then shortlist against the desirable criteria along with the essential criteria, so if you can, please demonstrate how you meet this in your application.
Please note that this role is subject to an Enhanced DBS Check.
Want to know more?
If you would like further information about FIRST North please contact Team Manager – Louise Kearney, on 01179036638 or via louise.kearney@bristol.gov.uk
At Bristol City Council, we value having a workforce as diverse as the City we serve. We therefore welcome, develop and promote people from all sections of the community.