Please select an area:
Apprenticeship opportunity
Full time
Part time
Hourly Rate: £8.85 - £9.13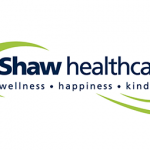 Website Shaw Healthcare
Do you enjoy helping others and making a significant difference to someone's life? If you do, then a support worker career could be for you! It doesn't matter about your experience, if you want to help people there's a career opportunity for you in Shaw healthcare
The role involves providing support to individuals aged 18 plus who enduring mental health and learning disabilities.
We will provide you with the training you need, including Induction, the Care Certificate and ongoing development and progression Our Support Workers deliver a high quality of care and support to our service users in line with our core values of 'Wellness, Happiness, and Kindness' We believe that these should be present in all we do, both for employees and those who use our services Our vision is to provide the quality of care that we would want for our own loved ones You will work together with our team to ensure that the physical, social, psychological and emotional needs of our service users are met.
6 or 12 hour shifts available, days and nights. 
7:45am until 8:15pm / 7:45pm until 8:15am
Please call Jacqueline Ryan, Service Manager on 0117 958 1160 for an informal chat about the role.
Qualifications:
If you have the passion we will provide excellent training and the Care Certificate
Provider Details:
Shaw Healthcare are currently recruiting for the Woodhouse Service, Wigton Crescent, Southmead, Bristol.
About you:
You will be a positive and caring person, who is confident and able to deliver individualised care and support in line with each of our residents support guidelines
Communicate and engage effectively with our service users, their families and colleagues, taking part in social activities and promoting their independence and dignity
Strong interpersonal and working relationship skills
An awareness of mental health and disabilities,
Provide appropriate levels of care and support to ensure that personal hygiene needs are met, (washing, dressing, bathing, using the toilet)
If you are starting or returning to a career in care we will support you with an apprenticeship
New Starter Benefits:
Paid induction