Please select an area:
Flexible hours
Full time
Part time
Hourly Rate: £9.75 - £10.75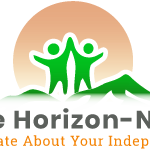 Website The Horizon New Ltd
Are you passionate about bringing positive life experience to people with learning difficulties, autism, ADHD and some types of mental health problems.
We need experienced support staff that are aware and have experience and knowledge of behaviours that challenges and can confidently deescalate the behaviour.
You must be good communicator and patient about people's behaviour.
If you're already in a support worker role and have sound experience, we would love to hear from you.
We require permanent full-time support workers to workday shifts, wake nights, sleep nights, provide outreach support.
The support work job involves supporting people who experience a behaviour that challenges, people who are aspiring to achieve some independence, adults who want to explore community opportunities and in the supported living but need practical and emotional support to manage risks, patience and skills to get their world understood so as to make every moment of their life meaningful.
You will be supporting people to ensure that they safely and successfully run their homes, manage their hygiene, correspondences, appointments, access right health and social care professional services, right welfare benefits, comply with their medication, attend college, voluntary work, leisure activities and join associations/ social groups of their preferences.
The job is exciting and challenging but rewarding when you see people you are supporting happy or calm. A little bit of independence in some activities gives a meaning to our clients' life.
You will work in a team and on outreach on your own or a colleague.
Qualifications:
Care certificate or equivalent
Positive behaviour training
lone working experience
Provider Details:
We are a 24 hour supported living and accommodation provider, looking for support workers to provide support to both clients in the house and those on outreach.
About you:
You must have passion of working with our clientele groups of adults.
You will enjoy a refer a friend scheme from £100.00 to 500.00
Company pension
Training
Support to develop yourself
Paid holiday scheme
Excellent public holiday remuneration
New Starter Benefits:
Paid induction
Is this a home care job?:
Paid Mileage to cover your fuel costs