Clifton Down
Full time
Hourly Rate: £12.03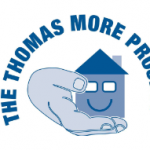 Website The Thomas More Project
Great opportunity for an energetic, inspiring leader with experience of social care management.  With our Registered Manager, you will support and develop our team to deliver outstanding, enabling, support to people living in our care home and our supported living services.  This is a full time interim role (maternity cover).
You will have robust experience and knowledge of providing CQC registered care and ensuring compliance.  You will be passionate about personalisation and ensuring the right support and care services for each person with the right balance of care, support, enablement, stimulation, safety and risk taking.
You will be an open-minded and hardworking team player who brings out the best in our diverse people.  You will use your good communication skills to develop excellent relationships within and outside the organization.
You will be proactive and organised to deliver a varied and demanding workload both in the office and on the floor.  You will have a positive outlook and a sense of humour – a 'glass half full rather than half empty'.
You will proudly hold responsibility for the wellbeing of the people we support and our team's professional development.
Directly Responsible for: Senior Support Workers, some support workers
Indirectly Responsible for: Support Workers, Casual/Bank Staff, and Cook
Functional reports: Housekeeper, Maintenance Person
Service location:  Henleaze, Bristol or at other locations as may be required.
Hours: 37.5 hrs. per week plus unpaid breaks
Timeframe:  This post is expected to start in June 2020 and last for 12 months.
What's in it for you?
– 30 days annual leave including bank holidays increasing to 31 days after 1 year and 32 days after 2 years
– 10 days paid sickness leave, 8 days paid discretionary leave (rolling 12-month period)
– Option to buy or sell 1 day of annual leave per annum
– Contributory pension
– Free meals when working at our care home site.
– Comprehensive induction, on-going training and development to widen your career prospects
– Plenty of free local street parking
– No terminology in the advert is intended to discriminate on the grounds of gender, race, disability, age, sexual orientation, religion or belief and we confirm that we will gladly accept all individuals' applications. 
Qualifications:
NVQ/Diploma Level 4 in Care Leadership or equivalent (or the ability and commitment to work towards achieving it in 12 months).
Provider Details:
The Thomas More Project is a charity supporting people with learning disabilities to live the life they choose. We are committed to providing the best possible support and to improving and developing our services now and in the future. We provide homes that enable people to live as independently as they can.
About you:
You will bring your robust knowledge of CQC requirements and the provision of personalised support and care. You will support the Registered Manager in the delivery of outstanding levels of care to the people we support in welcoming, caring, supportive, enabling, stimulating and safe environments. You will have specific areas of responsibility and will 'act up' in the absence of the Registered Manager. You will play an active part in leading, developing and supporting our staff team ensuring that our well trained, competent, motivated and excited employees enables the people we support to flourish. This includes directly supporting people. You will support an open, honest, collaborative learning culture where our diverse staff can thrive. Proactive and ambitious, you will continually improve and develop our services.