Please select an area:
Part time
Hourly Rate: £12.03 - £12.77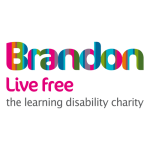 Website Brandon Trust
Are you looking for your next step in social care?
Do you have experience supporting people with a learning disability?
Join us as a Team Leader in Central Bristol, where you'll provide great leadership and day-to-day supervision to your team of support workers to ensure excellent support and care is provided. In return we provide a full induction, a variety of professional career development opportunities and a range of benefits. You'll work with the Locality Manager and Team Leaders, who will provide support and mentoring.
This is an exciting time to join the well established friendly team based in the Eastville area of Bristol. You will be supports six people in their self-contained flats and five people on outreach. We support people with autism and mental health. It's a busy, complex service and would suit somebody looking to step up/for a challenge.
About the role
Working in a shift as part of the team you'll provide care and support to the people we support. Enabling them to do the things they want to do in the community, increase their independent living skills and in all aspects of daily living; from cooking to managing finances. You'll lead and inspire your team to support individuals to live their lives in the way they choose.
By tailoring your management style, you'll provide support to your team based on their individual needs, goals and levels of experience. To ensure the high level of support and care we pride ourselves on is delivered.
Part of your role as a team leader will be to monitor your team's performance by providing supervision and regular appraisals, to ensure that everyone is delivering the high levels of support and care we pride ourselves on. You'll have finances and other resources to manage, along with legal requirements and standards of care to meet.
Provider Details:
Brandon Trust exist to enable children, young people and adults with a learning disability, autism or both to live life in the way they choose.
We do that by providing high-quality, person-centred support that focuses on enabling each individual to achieve their dreams and truly live free.
About you:
You'll have demonstrable experience working with people with a learning disability and ideally some experience managing and developing skills within a team. If you've a relevant social care and management qualification, that's even better.
You'll be a role model for excellent support, who can inspire others and enable them to achieve their goals. A confident problem solver and creative thinker with good communication skills, you'll have resilience to overcome challenges.
You'll have a passion for your work and be committed to ensuring that your team has the tools and guidance it needs to deliver first-class consistent support and care. Confident in managing budgets and resources, you'll have an up-to-date knowledge of legislation and quality standards.
We provide a range of benefits, including on-going development opportunities, shopping discounts, GP helplines and discounted gym membership.
All team leaders work flexible shifts to provide a 24/7 service to the people we support.
You'll have the option of working additional hours or sleep-ins in a range of services and are paid £50-£70 extra per sleep-in.
Successful applicants will require an enhanced DBS check, We'll respond to your application within 5 working days.
Applications close on 16th October, Brandon reserves the right to close this vacancy when sufficient applications have been received.
We are an Equal Opportunities employer and welcome applicants from all sections of the community.
New Starter Benefits:
Paid DBS check