Avonmouth and Lawrence Weston
Full time
Hourly Rate: 12.22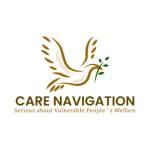 Website CARE NAVIGATION LTD
Join our growing team as a middle manager and discover a rewarding role bringing quality of life to our special people, whilst working alongside a highly motivated, supportive registered manager, and a hard working team of workers
Responsibilities:
Developing a calendar of quality and meaningful activities and deliver the activities with day service clients
Identifying local and national events and activities day service clients can enjoy in the community
Creatively and directly supporting clients in the day service.
Allocating activities and supervise staff deliver meaningful activities with clients
Liaising with line manager to recruit, select and supervise staff.
Assessing and admitting new clients.
Completing assessments with clients and imputing on our digital recording system.
Carrying out reviews with their families and professionals
Working closely with the quality officer around auditing of practice
Maintaining operational and quality reports on performance of particularly the day service
Communicating with other staff members, families and professionals about support provided to clients.
Arranging and be ready to collect clients for the day service and to provide transport for outings and other day trips.
Maintain the health and safety of the day service facilities
Readiness to take on lead roles and give feedback to your line manager on performance
Building homecare service and expanding outreach workforce
Working closely with the manager to undertake all operational activities
Qualifications:
Experience in all or any of the following:
1. Being a team leader
2. Planning and/or coordinating activities for people with learning disabilities
3. Domiciliary care
Provider Details:
We are forwarding thinking, always available to our clients and staff. We work with ethos of supporting people live a meaningful and quality life in their community.
About you:
Have at least 3 years experience in social care provision for people with learning disabilities and home care in UK
Be willing to undergo further training to enhance your knowledge and skills to perform your job.
Be willing to work alongside the Registered Manager and the Quality officer to ensure compliance
Have the ability to motivate and build a reliable and positive team of workers
Have the knowledge of how to achieve active living for people of working age with learning disabilities.
Have knowledge or experience of home care, outreach and supported living.
Be available to cover visits and other staff absenteeism
Be competent in using Microsoft office and computers
New Starter Benefits:
Free uniform
Paid DBS check
Paid induction
Is this a home care job?:
Paid travel time between calls