Please select an area:
Full time
Part time
Hourly Rate: £9.20 per hour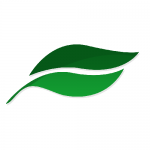 Website Freeways
We are looking for Positive Behaviour Support (PBS) Assistants to work as part of a small team supporting individuals with learning disabilities in Abbots Leigh.
Due to the rapid expansion of our recently opened service an opportunity has arisen to join our positive behaviour support team.
Our new purpose built supported living service is set in tranquil surroundings on the edge of Leigh Woods and will provide support for 3 individuals with complex needs.
There is a requirement for flexible working including evenings, weekends and sleeps.
In return, you will receive:
Competitive salary as above
28 days annual leave entitlement (including public holidays) pro-rata
Annual leave entitlement increases up to 35 days with length of service (pro-rata)
Excellent induction and training programme that exceeds industry standards
Opportunity to complete the Level 3 Diploma in Health and Social Care (if required)
Company sick pay
Company pension scheme
Life assurance cover of twice your annual salary (subject to rules of the scheme)
Family friendly/work-life balance policies
Free DBS check every 3 years
Occupational health provision
Free parking
Employee Assistance Programme – 24 hour access to a counselling and legal helpline
Qualifications:
We are looking for people who hold or be willing to undertake the Diploma Level 3 (or above) in Health and Social Care and ideally have experience relevant to the role.
Provider Details:
Freeways is a local charity that supports people with learning disabilities. We are a highly regarded provider of residential care and supported living services. The aim of our services is to support people to become as independent as possible by helping them make choices, learn new skills and make links with their local community. We fundamentally believe that all individuals should be treated with respect and supported to be valued members of our communities irrespective of their ability.
About you:
If you would like to apply for a position with us or if you simply want to find out more information, please call us on 01275 372109 or submit your CV and we will send you an application pack.
New Starter Benefits:
Paid DBS check
Paid induction