Fishponds
Full time
Hourly Rate: £14.42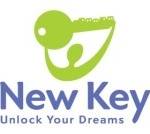 Website KPW New Key Ltd
Salary from £30k depending on experience.
Continued Professional Development (CPD)
Use of a good care rostering system and auditing tool
Nice spacious working environment
Cycle to work scheme.
Free DBS check
Qualifications and Skills
Leadership skills and experience
A good understanding of CQC compliance
An understanding of safeguarding and mental capacity
Ability to analyse effectiveness and quality and make recommendations for improvements where this is identified as required
Proven track record of policy implementation and review
Strong administrative skills and outstanding record keeping
Knowledge of relevant legislation, local services and resources
Ability to liaise with and work alongside external partnership agencies, staff, people we support and family members in an open and inclusive way
Able to work on own initiative and have good problem-solving capabilities as well as strong communication and observational skills
A positive and inclusive approach to life
Be resilient and able to cope with challenging situations
Must be honest, innovative, organised, flexible, driven and resilient
Able to undertake evening and weekend work, as well as core hours when necessary and be on call regularly
Driving licence is not necessary however you will need to be responsive when needed
Qualifications:
Ideally a level 5 in Health & Social Care or willing to work towards.
Provider Details:
We are seeking a motivated Operations manager to manage our supported living service which currently supports 20 people in Bristol & South Gloucestershire. We provide support for adults with learning disabilities, physical health condition, mental health disorders and complex health conditions. The ideal candidate will have strong interpersonal skills and share our vision to become an outstanding service registered with CQC.
New Key was established in Devon 12 years ago and developed a service in Bristol over the last 8 years. We are a medium sized organisation. New Key's ethos is being respectful to the people who we support, families, professionals and our staff team. New Key Bristol is still able to provide the personal touch to the people we support, their families and to our staff.
About you:
Be resilient and able to cope with challenging situations
Must be honest, innovative, organised, flexible, driven and resilient
Able to undertake evening and weekend work, as well as core hours when necessary and be on call regularly
New Starter Benefits:
Paid induction