Fishponds
Full time
Part time
Volunteering opportunity
Hourly Rate: £8.50 – £9.50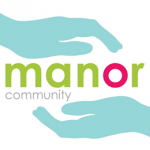 Website Manor Community
We are looking for: Full time, Part-time, bank, volunteers, care workers, support workers and business support staff.
Need to find a new role quickly?
Apply to work with Manor Community and you could be working ASAP!
No experience? No fuss! our lucky applicants will get fast-track interviewing & full training to get them earning right away.

Working Arrangements: In these uncertain times, we are offering a chance to anyone who's work-life has been affected by COVID-19 and need to keep working or who are looking for career opportunities within Social Care by providing a variety of role types to suite your availability!

Know that the safety and wellbeing of our employees and our service users is our highest priority. We are following all guidelines to keep everyone safe and healthy. Therefore, we will need extra colleagues to help us continue to do this and provide the high level of care our clients are used to.

To learn more about us visit: www.manorcommunity.co.uk/about-social-care-services-in-bristol
Provider Details:
Manor Community provide excellent Care and support to our Clients.
About you:
We have a variety of Care roles within our Residential, Home Care, and Supported living services, so no matter your level of experience, whether in the care sector or not, if you want to help make a positive difference and you share our values then please apply now and join us!
We will ensure you have the right training, support and supervision from our more senior employees to help you thrive. We would absolutely love to hear from you.