Please select an area:
Full time
Hourly Rate: £9.20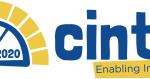 Cintre
We are looking to grow our small but motivated team of Residential Senior Support Workers who are passionate about developing person centred plans to support adults with autism, learning disabilities, and other mental health conditions in a residential setting based in Clifton, Bristol.

Your Rewards
•Salary of £9.20 per hour (dependant on experience)
•27 days annual leave plus Bank Holidays (FTE)
•Contributory pension scheme
•Death in service benefit
•Employee assistance programme
•Excellent development and training opportunities
•Cycle to work scheme
•Enhanced weekend rate
•Expenses paid
•Long service awards
•Quarterly staff awards
We are looking for people who are self-motivated, caring, empathetic and driven to enhance the lives of others.
This role is ideal for those who are interested in social care, improving a person's potential, the non-profit environment, people in their community and charitable causes.

Your Role
As a Senior Support Worker, no two working days will ever be the same. You will have plenty of challenging but exciting opportunities to work with individuals of various complex needs and situations in a residential setting.
Taking responsibility for engaging and involving Service Users in the development of their personal targets and support.
Specifically, you will:
– Facilitate, motivate, encourage and empower Service Users to live their life to their full potential and develop personal targets as agreed in the support plan
– Develop, review and maintain risk assessments for Service Users using information provided by local authority, staff observations and other available information, including input from the Service User
– Facilitate meetings required with external professionals and make appropriate notes
– Maintain the Service User portfolio which shows evidence of progress made towards achieving the aims of the care plan
– Develop an open, honest and considerate working relationship with Service Users
About You
To be considered as a Senior Support Worker, you will need:
– Experience gained within a similar support role/ residential role
– Basic Microsoft Office IT skills
– Excellent written and verbal communication skills
– The ability to manage own time effectively and prioritise workloads
– A person-centred approach
– The ability to plan for yourself and others
Experience of non-profit environment would be beneficial to your application. A relevant NVQ level qualification would also be an advantage.