Westbury-on-Trym and Henleaze
Part time
Hourly Rate: £16.89 per hour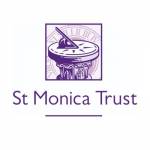 Website St Monica Trust
Under the line management of the Therapy Manager this role is to deliver a high standard of Physiotherapy care to the residents of the care home and residential community at the St Monica Trust village at Westbury Fields.
We are looking for a Physiotherapist who is enthusiastic about using their skills to help older people to live their lives to the full. The Therapy Team – made up of Physiotherapists, OTs, and assistants – at St Monica Trust play an essential role in improving levels of wellbeing for our residents. We are looking for a dynamic and self-motivated Physiotherapist to become a part of our team, and to play a key role in engaging residents and developing the service, as we and our residents look to a bright future following the covid19 pandemic.
The role involves building relationships of trust with residents within our general needs nursing care home and those staying on our short term care unit.
Hours of work:
19.5 hours per week (30 minute unpaid meal break).
9:00-16:00 Monday, Tuesday, Thursday.
Job Reference number – REQ2428
Qualifications:
Member of the Chartered Society of Physiotherapy and Degree in Physiotherapy
Registered with HCPC
Evidence of up-to-date CPD record
Minimum of 2 years post qualification experience in Orthopaedics
Provider Details:
As a registered charity, our unique blend of welcoming retirement villages, complete with specialist care homes and support for older people, allow us to put what matters to you at the heart of all that we do.
About you:
You'll be experienced in a wide range of skills which encourage and maintain levels of mobility and falls prevention. You'll be able to run your own case load, assess residents and identify risks.
In addition to your clinical skills you'll have an understanding of the aging process and will have worked with older people and, although not essential, with people living with dementia. The role involves supervising a Physiotherapy Care Assistant so you'll have an understanding of managing performance and absence. Additionally you'll be skilled at sharing your skills and best practice among care staff and colleagues and will be able to contribute to training programmes.
New Starter Benefits:
Paid DBS check