Please select an area:
Full time
Hourly Rate: £14.60 per hour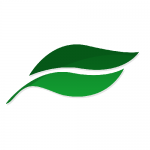 Website Freeways
We are looking for someone to work with us as a Lead Practitioner for our innovative Positive Behaviour Support (PBS) Service.
In this exciting position you will work with our friendly and dedicated services across the former Avon area, where you will directly support people with learning disabilities, autism and complex behaviours. You will develop and implement personalised support plans and strategies that will deliver an increasing sense of self-management and empowerment to the people we support. You will also identify staff training needs, as well as contributing to the development of further services, and support the acquisition of new business under the direction of the PBS Senior Manager.
In return you will receive:
· A competitive salary of £28,569 (pro rata)
· 28 days annual leave entitlement (including public holidays) pro-rata
· Annual leave entitlement increases up to 35 days with length of service pro-rata
· Opportunities to complete the further qualifications related to the role
· Prospects for progression within the company
· Company sick pay
· Company Pension Scheme
· Free DBS check every 3 years
· Occupational health provision
· Free parking on many of our sites
· An Employee Assistance Programme – 24 hour access to a counselling and legal helpline
We are an equal opportunities employer and welcome applications from all backgrounds. This role is subject to an Enhanced DBS check..
The closing date for applications is Sunday 24th January 2021 and interviews will be held on Friday 29th January 2021
Job Types: Full-time, Permanent
Hours: 22.5 to 3.75 hours a week
Salary: £28,569.00 per year
COVID-19 considerations:
Freeways are committed to keeping staff and service users safe during the Covid-19 outbreak and have implemented a number of measures to reduce the risk of infection.
Qualifications:
To be considered for the PBS Lead Practitioner role, you must have the following skills/qualifications:
· Masters degree in Applied Behaviour Analysis or Positive Behaviour Support
· Will consider PBS Diploma Level 5 or above
· Previous experience as a PBS Lead
· Proficient in public speaking and delivering training packages
· Excellent leadership and communication skills
Provider Details:
Freeways are a local charity that supports people with learning disabilities. We are a highly regarded provider of residential care and supported living services. The aim of our services is to help people to become as independent as possible by helping them make choices, learn new skills and make links with their local community.
About you:
You will be passionate about transforming care, using your experience and training to provide a high level of expertise, advice and support to staff on autism-specific care and the implementation of Positive Behaviour Support.
New Starter Benefits:
Paid DBS check
Paid induction